Where to celebrate Pride month around the world – Travel Daily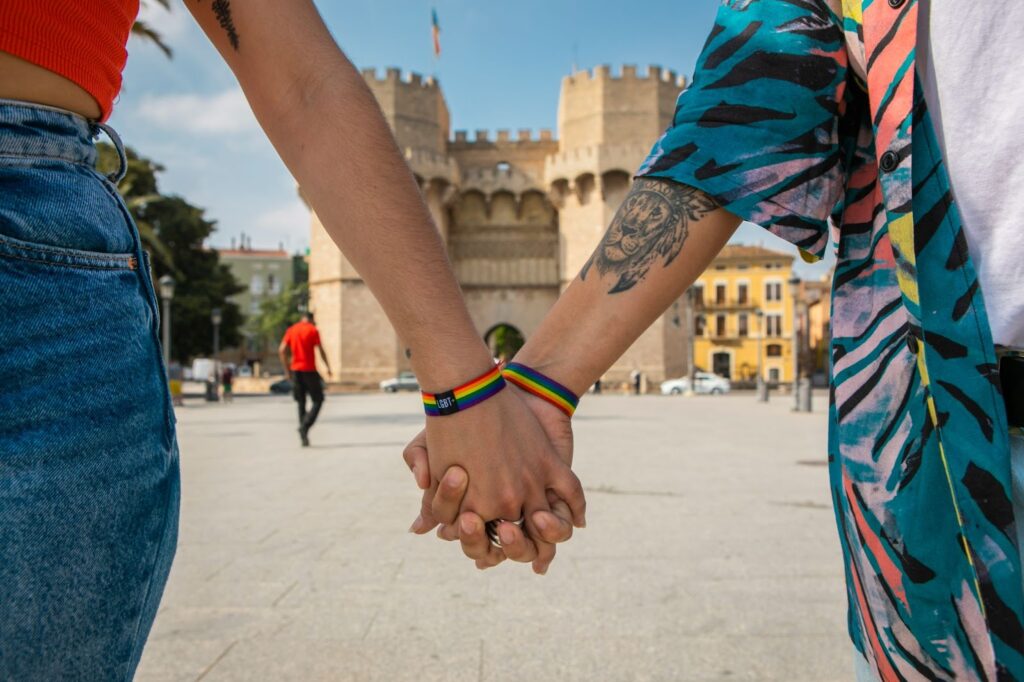 Starting as a protest against the Stonewall Riots in the US, Pride has taken the world by storm as a joyous celebration of the LGBTQ+ community. From San Francisco to Tokyo, discover 10 Pride festivals and events around the world worth travelling to.
San Francisco Pride: 25 – 26 June 2022 
Events take place throughout June as part of San Francisco's Pride Month  all of which culminate on the last weekend of June. During this weekend, a million people come to visit and enjoy one of the world's largest annual LGBTQ+ festivals. The festival's main stage, which hosts inspirational speakers and entertainment, is at the steps of City Hall in Civic Centre Plaza, a location that has played a major role in LGBTQ+ history. The main stage includes live musical acts, comedy and cabaret. Offstage and throughout the city there are events such as a Country-Western Dance Corral, a Leather Alley carnival and much more. Twenty additional community-programmed stages and venues often get in on the act as well, with themes such as Faerie Freedom Village, Cheer San Francisco, Asian and Pacific Islander Community Pride, Homo Hip-Hop and Indie Oasis.
Tokyo Rainbow Pride: Various dates in June 2022
Tokyo Rainbow Pride is the largest festival for LBGTQ+ communities in Japan. While the main parade takes place in April, there are several events to enjoy throughout June, including a queer-friendly self-defence class, an exhibition by Yoshida Natsuki running through Golden Week, a Pride conference and an online panel discussion set for 25 – 26 June.
Our Pride mural, West Hollywood: May 2022 – May 2023
From May 2022 through to May 2023, a City Hall Pride Mural 'Our Pride' will be on display at West Hollywood City Hall. Created by artist LaToya Peoples, 'Our Pride' features four hands, symbolic of LGBTQ+ Pride: a fist, symbolising the fight against oppression throughout history as LGBTQ+ and also as BIPOC queer people, a painter's hand symbolising creativity and openness as a community, a hand holding a sunflower, a symbol for self-love and seeking light and a hand in a peace sign. The background is a bright sky, symbolic of the progress that has been made and has yet to make. Each hand has been painted realistically, in colour, representing diverse people.
Valencia Pride Parade: 24 – 26 June 2022 
Spain's third largest city, Valencia is a friendly and open-minded city. While the month of June is filled with events to celebrate Pride, the highlight is the Pride Parade, taking place on 25th June, which will see the streets of Valencia fill with colour, drag queens in their finest attire and a joyous atmosphere as the parade goes through the city centre. The parade will end at the Plaza del Ayuntamiento (City Hall Square) where the biggest party of all awards, the Fiesta del Orgullo LGBT,will run into the early hours of the morning. Other events throughout June include an LGBT Film Festival, converts, book presentations, special theatre performances and exhibitions.
Sacramento Pride: 11 – 12 June 2022
Sacramento Pride takes place every June and features a parade, guest speakers, roving entertainment, kid's fun and more. Formerly know as the Lambda Freedom Fair, it is the oldest and largest gay pride event in Sacramento. Sacramento is California's capital and its luscious vegetation, architectural masterpieces and booming creative community make it a fantastic location for any gay traveller. The city has a strong relationship with its gay community and the LGBTQ+ population plays an important role in the culture and politics of Sacramento. Sacramento's gay scene is largely concentrated around the Lavender Heights neighbourhoods, a location where the LGBTQ+ community has helped to create a thriving art and gallery scene. Sacramento is also home to a number of thriving gay bars that range from upmarket cocktail lounges to leather bars.
The Power of Story: How Local Media Put Gay Palm Springs on the Map: 30 June 2022 
On Thursday 30 June, The LGBTQ+ History & Archives of the Desert celebrates National Pride Month by presenting The Power of Story: How Local Media Put Gay Palm Springs on the Map. A number of significant, consistent LGBTQ+ media outlets have visited Palm Springs over the decades helping to raise the community's profile as an LGBTQ+ destination. Hear from local journalists and learn more about their important contributions to our community. The event will be from at 6:00 – 8:00pm (local time) at the Palm Springs Cultural Centre/Camelot Theatres and will feature Bruce Fessier, the retired entertainment reporter for The Desert Sun, Nino Eilets, former business manager of The Bottom Line and editor of The Standard Magazine and Denise Goolsby, Manager for the Office of Neighbourhoods for the City of Palm Springs. The discussion will be moderated by Brad Fuhr, KGAY Palm Springs and The Gay Desert Guide.
Celebrate the 15th Anniversary of Seattle PrideFest: 25 – 26 June 2022
Taking place from 25-26 June, PrideFest returns to Seattle for its 15th year. Located in both Capitol Hill and at the Seattle Center, the much anticipated events are a citywide celebration of everything love has to offer. This year's theme is 'We're Still Here' which is dedicated to the resiliency of the LGBTQIA+ community and reaffirms their fight for a more inclusive world. The colourful event will see bright decor, fabulous music and a special appearance from Monét X Change, drag queen, singer and winner of RuPaul's Drag Race Season 10.
Blockwide Pride at the Dairy Block, Denver, Colorado: 23 – 27 June
In celebration of love everywhere, Denver Milk Market is hosting Blockwide Pride, 23-27 June. The extravagant events will include a Drag Bingo Brunch and a Musical Monday Broadway sing-along, as well as a family day. The Maven Hotel is also offering a 'YAS Queen Getaway' which includes two rainbow cocktails, a box of colourful sweets from Colorado's Temper Chocolates and an in-room disco experience teamed with a Pride playlist and disco ball. In the area, several other partners are celebrating the season with month-long specials.
Pride Fling & Sing, Pittsburgh: various events through June 2022 
After the official Pittsburgh Pride weekend on the first weekend of June was named 'the best one yet', the Pride party doesn't stop there. Ending the month with a bang, 'Pride Fling & Sing' is an event not to be missed. Aimed at the gender diverse community, the event will be hosted in two parts. From 7-10pm at Trace Brewing, the opening event will see comedy from local Comedian Jo Rodriquez, followed by a trio of Drag King and Queen performances. In between acts, DJ's will be carrying the night with music and dancing. The night doesn't stop there, at 10:30pm guests will have the opportunity to continue the night at P-Town for an evening of Pride sing-a-long and dancing.
San Diego Pride: 9 – 17 July 2022
San Diego is synonymous with the LGBTQ+ community and the annual San Diego Pride is a highlight of the city's events calendar. Taking place 9-17 July, must-visit events include the San Diego Pride Parade, where colourful floats and parade participants march through the streets, and the Pride Festival in Balboa Park, where there's live music, interactive exhibits and street food to enjoy. Other events include the Spirit of Stonewall Rally and the Pride 5K Run, where funds raised are donated to its two charity partners – San Diego Pride and The LGBT Center's Youth Housing Project.