Mike Copeland: Waco zoo ranks in top 50; Convention Center turns 50; Inflation analysis; Unemployment dips – Waco Tribune-Herald
Mike Copeland: Waco zoo ranks in top 50; Convention Center turns 50; Inflation analysis; Unemployment dips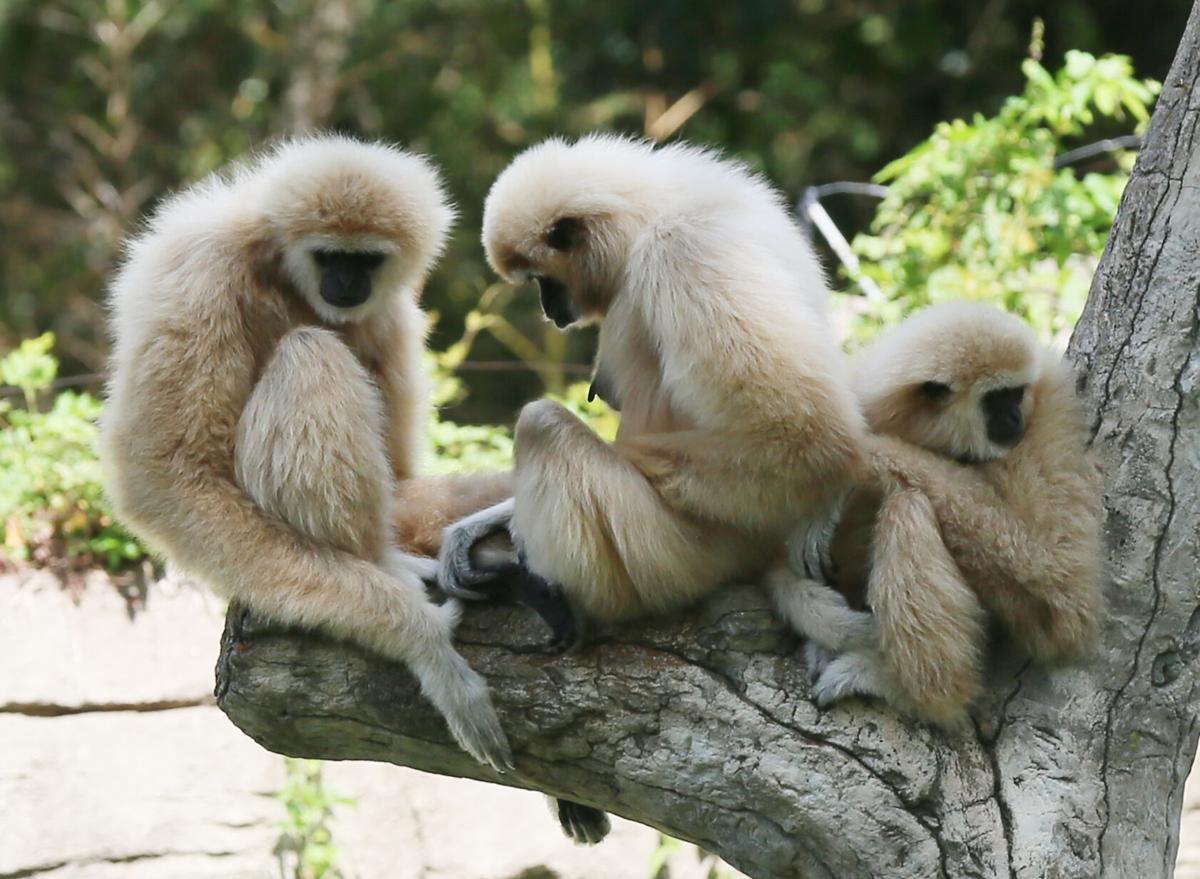 It can be a zoo out there this time of year, with gifts to buy, errands to run and holiday obligations to meet. If a break is possible, one could do worse than a couple hours at the Cameron Park Zoo with friends or family.
"There are the obvious heavy-hitters, from the San Diego Zoo in California to the Bronx Zoo in New York," according to the site. "But while these zoos might be some of the best known in the country, that doesn't mean they're necessarily the "best," according to reviews on Tripadvisor."
Topping the alwayspets.com list was the St. Louis Zoo followed at No. 2 by the Henry Doorly Zoo and Aquarium in Omaha. The renowned San Diego Zoo placed 10th. Zoos in Dallas, Houston and Fort Worth placed 25th, 24th and 19th, respectively.
The site says the Cameron Park Zoo opened in 1993 and covers 52 acres beside the Brazos River. Its 1,700 animals share access to native vegetation, waterfalls, a lake and ponds. Highlights include a 50,000-gallon saltwater aquarium and a South American exhibit of Galapagos tortoises, squirrel monkeys and capybara, the largest member of the rodent family.
Perhaps fittingly, the ranking comes as Cameron Park Zoo is hosting Wild Lights, a sparkling, after-dark walk through the 52-acre attraction meant to raise funds for new zoo exhibits. Admission to the light show is $15 for adults, $13 for youngsters through Jan. 9.
The United States is home to about 2,400 licensed animal facilities, 239 of which are accredited by the Association of Zoos and Aquariums, including Cameron Park Zoo, according to a press release from spokesperson Duane McGregor.
Terri Cox, director of the Cameron Park Zoological and Botanical Society, said her perusal of the list revealed winners both accredited and non-accredited. She said she is not surprised by St. Louis Zoo's top ranking, calling it one of her favorites. Cox said she seeks out zoos whenever traveling in the United States or abroad, having had opportunities to pursue that interest in her current capacity and when she was employed in the fashion industry.
She said she has probably visited more than 50 zoos worldwide.
Other Texas zoos making the alwayspets.com list include those in Fort Worth, Houston and Dallas, which ranked 19th, 24th and 25th, respectively.
Cameron Park Zoo is growing, McLennan County voters in 2019 approving a $14.6 million bond issue to build a hoofstock barn, an education and veterinary complex and a habitat for black-footed South African penguins. The local zoological society pledged an additional $720,000, and locals Dutch and Carol Schmidhauser donated $1 million to the cause.
In today's economic environment that money is not going as far as it would have in 2019, Cox said. Fundraising must fill the gap between approval of the bond issue two years ago and construction costs today. Cox said inflation has significantly increased expenses, and bids have yet to be solicited on construction of the education center and penguin exhibit.
"The sky's the limit," Cox said of fundraising goals.
New Triple B's location
If a break from traditional holiday food is on the menu, might keep in mind that Triple B's Smokehouse will open its new Hewitt Drive location Jan. 3, spokesperson Rachael Shah said in a press release.
Shah said the "mom and pop" barbecue establishment began with a location in Speegleville and overcame obstacles to build a second spot from scratch at 899 S. Hewitt Drive, keeping loyal customers and followers informed of construction progress via Facebook.
Inflation analysis
Noted Waco economist Ray Perryman applied his firm's economic analysis to rising inflation, and then shared his thoughts on the matter in notes to the Tribune-Herald. He acknowledged inflation by some measure is at 30-year highs, and families are feeling the pinch. He said two factors are at play. One is massive deficit spending, largely necessary, "to minimize the impact of COVID-19," but putting upward pressure on future prices.
The second factor, he said, is the traditional explanation of inflation as "too much money chasing too few goods." The infusion of extra cash from stimulus programs is being spent by Americans wanting a return to normalcy. Meanwhile, supply chain snafus have created shortages.
"While some observers are comparing this period to the double-digit inflation of the late 1970s and early 1980s, it is not remotely similar," Perryman said.
Though COVID-19 remains the wild card, "short-term price rises are unavoidable, but it is not a permanent condition," he said.
25N Coworking
Waco custom homebuilder Steve Sorrells has spent considerable time and money converting the former Bank of America building at 510 Austin Ave. to professional office space. A company called 25N Coworking has noticed, and announced it has opened its second Texas location there.
"We're thrilled to bring our workplace design, coworking innovations, and high-touch hospitality to Waco," founder and CEO Mara Hauser said in a press release.
Hauser launched the company in 2015 and has seen it grow with locations in Waco, Frisco, the Chicago suburbs and the Washington, D.C, area.
Membership starts at as little as $25 per day or $99 a month for shared flex desk seating to $400 a month for a semi-private desk with storage, according to the press release. Private office space starts at $600 a month for a fully furnished, lockable office suite accommodating up to 20 people. Virtual business mailboxes are available for $25 a month. Meeting rooms and event space can be booked by the hour and range from three-person rooms to large conference rooms with presentation equipment. Rates start at $20 an hour.
All members have access to "onsite hospitality professionals, networking and social events," the press release says. Workplace amenities include Wi-Fi, 24/7 secure access, complimentary daily coffee service, break rooms and lounges, private phone booths and print/scan/shred office equipment.
Tours of the space are being offered now. A public happy hour is scheduled Jan. 20 to introduce 25N Coworking to the community.
Convention Center turns 50
The Waco Convention Center turns 50 years old in 2022, and management is asking the public to comment on what it has meant to them.
"Nearly everyone in Waco has attended an event at the Waco Convention Center at some point in their life," the convention center website says. "We invite you to share your memories and photos of your special events."
Submissions can be made at wacocc.com/share-your-memories. A come-and-go reception is scheduled 3 to 6 p.m. Jan. 26. Remarks and a presentation are set for 4 p.m.
Unemployment rate dips
Waco is joining Texas in creating jobs it lost during the worst of COVID-19. The Waco Metropolitan Statistical Area, which includes Falls and McLennan County, saw its jobless rate dip to 3.9% in November, the Texas Workforce Commission reported Friday. That is down from 4.1% in October and 5.6% in November last year. An estimated 127,300 people are employed in the Waco metro area, well above the 121,700 in November last year.
The Workforce Commission reported Texas added 75,100 jobs in November, marking its 18th gain in 19 months. The state's seasonally adjusted jobless rate was 5.2% last month, or $4.5% non-seasonally adjusted. Waco's 3.9% is non-seasonally adjusted.
"By reaching nearly 13 million jobs last month, Texas has surpassed our pre-pandemic employment levels — a remarkable achievement and testament to our welcoming business climate and strong workforce," Gov. Greg Abbott said in a press release.
Get the latest local business news delivered FREE to your inbox weekly.