Men's basketball to face University of San Diego – The Daily Titan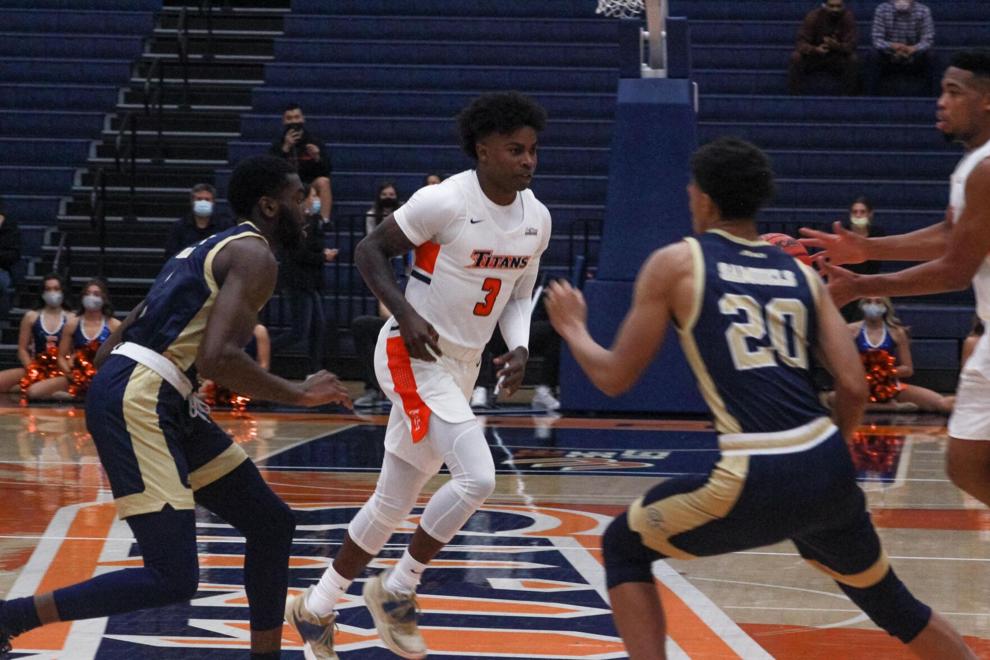 Cal State Fullerton men's basketball will face the University of San Diego Toreros on Friday at 7 p.m. at the Jenny Craig Pavilion.
The Titans will look to bring their winning percentage to .500 as they sit at 1-2 coming off a win against the George Washington University Colonials.
In their home opener, the Titans defeated the Colonials 74-59. Senior E.J. Anosike led the way for the Titans with a double-double in points, 28, and rebounds, 11. The Titans' other lead scorers were Dante Maddox Jr. with 11 and Damari Milstead with 10.
The Titans have had a balanced scoring attack early in the season. In each of their three games, they've had a different player lead in scoring.
Against the Colonials, one of the Titans' top scorers, Vincent Lee, had a rough shooting performance going 3-for-12 from the field. The team was able to pick him up with a strong contribution from the Titans' bench outscoring the Colonials 17-6 in bench points.
One of the Titans' main weaknesses in the start of the season has been their three-point shots, only making 28.6% of shot attempts beyond the arc. Most notably, in their loss against San Jose State on Nov. 11, the Titans made just four three-point shots while allowing the Spartans 14 threes.
The 3-point shooting will be an area to watch when the Titans take on the Toreros. San Diego has shot lights out from three, knocking down 49% of their three-point attempts. Another area to watch when these teams face off is the rebounding battle. Both teams have identical rebound margins of 6.3 rebounds per game.
The University of San Diego is 3-1 to start their season. The Tritons recently defeated CSUF's fellow Big West conference team UC Riverside on 74-62 on Wednesday before they host the Titans on Friday night.