Daily Business Report: Tuesday, June 28, 2022 – San Diego Metropolitan
Lawmakers weaken California nursing homes
bill — sponsors yank their support
By Jocelyn Wiener | Calmatters
In Summary:
After lawmakers scaled back a California nursing homes licensing bill, critics said it would let the worst operators thrive, but other advocates insisted it was still a step in the right direction.
A group of advocates that has long fought to reform the state's troubled nursing home licensing system is now attempting to kill legislation it sponsored, calling the amended bill "a step backwards."
"Instead of the major reform that the nursing home licensing system needs, AB 1502 now codifies and endorses the current system, a system that has nourished the worst operators in the state,"  wrote Patricia McGinnis, executive director of the California Advocates for Nursing Home Reform.
Her strongly worded letter of opposition went to Dr. Richard Pan, chair of the Senate Health Committee, a few days ago. Nonetheless, the committee approved the bill on June 22.
The bill's authors, and other elder care advocates, say the bill as amended still represents important progress in the state's efforts to better regulate who owns and operates nursing homes.
Democratic Assemblymembers Al Muratsuchi of Los Angeles and Jim Wood of Santa Rosa, the bill's co-authors, said that they intend to move the bill forward, despite the new opposition from its sponsors.
Top photo: Advocates are at odds over a bill that aims to crack down on licensing for California nursing homes. (Photo via iStock Photos)
Hair-raising research: Salk scientists find surprising
link between immune system, hair growth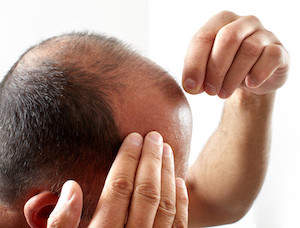 Salk scientists have uncovered an unexpected molecular target of a common treatment for alopecia, a condition in which a person's immune system attacks their own hair follicles, causing hair loss. The findings, published in Nature Immunology on June 23, 2022, describe how immune cells called regulatory T cells interact with skin cells using a hormone as a messenger to generate new hair follicles and hair growth.
"For the longest time, regulatory T cells have been studied for how they decrease excessive immune reactions in autoimmune diseases," says corresponding author Ye Zheng, associate professor in Salk's NOMIS Center for Immunobiology and Microbial Pathogenesis. "Now we've identified the upstream hormonal signal and downstream growth factor that actually promote hair growth and regeneration completely separate from suppressing immune response."
The scientists didn't begin by studying hair loss. They were interested in researching the roles of regulatory T cells and glucocorticoid hormones in autoimmune diseases. (Glucocorticoid hormones are cholesterol-derived steroid hormones produced by the adrenal gland and other tissues.) They first investigated how these immune components functioned in multiple sclerosis, Crohn's disease and asthma.
California communities awarded $17 million
to address family homelessness
As part of Governor Gavin Newsom's $14 billion package to address homelessness, 10California communities from Mendocino County to San Diego will receive $17 million in Family Homelessness Challenge Grant funds with the goal of reducing family homelessness throughout the state.
The City of San Diego will get the smallest amount — $441,000 — of the six cities receiving funds. The other cities are Fontana, $2.7 million; Livermore, $581,000; Los Angeles, $3.5 million; Oakland, $2 million; Salinas, $2.6 million. Mendocino County will receive $1 million and Santa Clara County will get $2.5 million.
Awards are provided through the California Interagency Council on Homelessness (Cal ICH) and are available for immediate access. Cal ICH will be tracking the demonstration projects and will share best practices developed by the grantees with communities statewide. For additional details regarding this announcement, visit https://bcsh.ca.gov/calich/.
New campus restaurants at UC San Diego
diversify and delight
While working on his MBA as part of Rady School of Management's FlexWeekend program, Lijun Liu noticed that the campus cuisine lacked diversity. Despite the 15+ restaurants at University Centers which offer everything from build-your-own bowls at Seed + Sprout to wings and pub fare at Dirty Birds, there were few Asian food offerings.
"UC San Diego only had Americanized Chinese food," Liu said. "I wanted to fill that gap by bringing authentic Chinese cuisine to campus and be a part of the Asian culture here."
Liu and his business partner, Chef Tony Wu, are the masterminds behind Fan-Fan, one of the new restaurants that opened its doors this spring in the campus's North Torrey Pines Living and Learning Neighborhood.
Fan-Fan, which serves Hunan and Asian fusion dishes at affordable prices, aims to be a home away from home for Asian students by offering a warm atmosphere based on innovation, teamwork and quality. Offering dishes ranging from spicy mapo tofu, pan-fried black pepper pork (a Hunan classic) and Fan-Fan's signature lobster tails, everyone can find something to enjoy. This is not Liu and Wu's first restaurant partnership either; Taste of Hunan in Scripps Ranch also features spicy, aromatic flavors and Crazy Duck in Poway serves a variety of dishes featuring roast duck.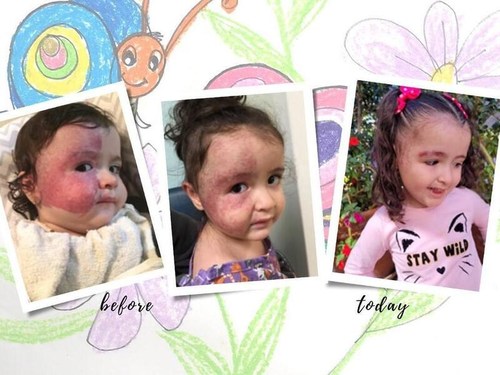 Fresh Start Surgical Gifts partners with Sanford
Health to transform the lives of children
San Diego-based Fresh Start Surgical Gifts has partnered with Sanford Health to expand their services and further their mission to transform the lives of children and teens. 
Fresh Start Surgical Gifts transforms the lives of disadvantaged infants, children and teens who have physical and cosmetic deformities through their gift of reconstructive surgery and related treatments at no cost to patients or their families. World-renowned surgeons donate their time and expertise to these children to offer them a fresh start on life through much-needed medical care.
Both Sanford Health and Fresh Start had each other on their radars. Sanford Health, the largest rural health system in the U.S. and home of the only children's hospital in South Dakota, has been in talks with Fresh Start for the last two years, brainstorming ways to make screenings available and accessible for as many children as possible. The goal is to continue this program to help more families across the U.S. and expand into other states and even countries through these partnerships.
Viasat Energy Services and Avanti sign long-term lease agreement
Avanti Communications, a London provider of high throughput satellite capacity across EMEA, has signed a long-term capacity lease agreement with global communications company Viasat Inc. of Carlsbad to help support the connectivity needs of its customers in the energy sector.
Capacity from Avanti's fleet of HYLAS Ka-band satellites will be used to extend coverage across the North Sea and Western Africa. 
Viasat and Avanti have a long-standing relationship. Having signed prior Ka-band capacity lease agreements. This latest lease agreement will allow Viasat to accelerate the deployment of Ka-band solutions to its Viasat Energy Services customers.
In 2021, RigNet merged its capabilities with Viasat to become Viasat Energy Services, offering a global managed services network infrastructure.  
Avanti's chief of strategy and business evelopment, Toby Robinson, said, "We are delighted to extend our relationship with Viasat and to support them in the delivery of high-speed satellite data connectivity across the North Sea, Middle East and Western Africa. The energy sector is a high growth vertical for satellite connectivity, and this capacity agreement will serve Viasat well, enabling them to offer seamless connectivity capabilities in the hardest to reach locations across multiple geographies." 
Tickets released for ninth annual
Women's Venture Summit Sept. 16-17
Women founders and investors are invited to join Stella's "Mission to Money" by participating in the ninth annual Women's Venture Summit on Friday and Saturday, Sept. 16-17 from 9 a.m. to 2:30 p.m. Tickets were released Monday for the event, an effort that has helped Stella facilitate $71 million in fundraising dollars for women-led companies. The conference will return to an in-person stage at the Town and Country Resort located at 500 Hotel Circle North in San Diego.
"Women's Venture Summit will address the conditions women are facing in a post-peak-pandemic world, including lower workforce participation and a squeeze on funding," says Stella CEO Raven O'Neal. "We are serious about increasing female founders' access to capital and giving new and seasoned investors the guidance they need to invest in more women-owned companies."
To view the agenda for the two-day event, visit www.womensventuresummit.org/ and join the email list. Now available, early-bird tickets start at $399. The price increases by $200 after July 8, 2022.
Cidara Therapeutics to host research and development day
Cidara Therapeutics Inc., a San Diego biotechnology company developing therapeutics for patients facing serious diseases, will host a virtual research and development day on Thursday, July 7, 2022, at 7 a.m. 
The virtual event will feature a panel discussion with oncology key opinion leaders, Ezra Cohen, M.D., San Diego Center for Precision Immunotherapy, and Perry Nisen, M.D., CEO and executive chairman of Quanta. The panel discussion will be focused on Cidara's Cloudbreak platform, which is designed to simultaneously inhibit multiple disease targets.
Cidara has been developing Cloudbreak since 2018 and entered into a platform-validating collaboration agreement with Janssen Pharmaceuticals Inc. in April 2021 for the development of CD388, currently in Phase 1 studies, for the universal prevention and treatment of influenza.
Visage Imaging joins the AWS Partner Network
Visage Imaging Inc., a wholly owned subsidiary of Pro Medicus Ltd. which has an office in San Diego, has joined the Amazon Web Services (AWS) Partner Network (APN) as an Advanced Technology Partner. The APN is a global community of partners who leverage AWS to build, market, and sell services for customers.
Becoming an Advanced Technology Partner underscores Visage's commitment to best practices for security, reliability, and operational excellence – a status that comes in the midst of Imaging's increasingly accelerating shift to cloud-based technology. The Visage 7 Enterprise Imaging Platform has passed the AWS Foundational Technical Review (FTR), as defined by the AWS Well-Architected Framework.
"Customer-driven innovation, while also supporting industry standards and best practices, has been key to our success," said Malte Westerhoff, Visage co-founder and global chief technology officer. 
Kové opens Miramar Tasting Room
Kové, an alternative craft beverage brand,  announced the grand opening of its new tasting room in Miramar, accompanied by the specialty release of a limited collaboration flavor, Dragon Fruit Margarita, created in partnership with Pitaya Foods. Kové launched the world's first hard Yerba Mate beverage and will officially open its new tasting room on Saturday, June 25. Brewed sustainably in San Diego, each unique flavor contains high-quality ingredients with transparent and ethical sourcing. 
In addition to the new Dragon Fruit Margarita flavor, the tasting room will feature 14 taps with Kové's core flavors, including Passion Berry, Mojito and Grapefruit Spritz, as well as rotating brewer's batches and seasonal offerings. Kové's Miramar tasting room is located at 9030 Kenamar Drive Suite 309, San Diego, CA 92121.
Ameren Missouri to acquire San Diego's
EDF Renewables' Huck Finn Solar Project
San Diego-based EDF Renewables North America and Ameren Missouri, a subsidiary of Ameren Corporation, announced an agreement by which Ameren will acquire, after construction, the 200 megawatt Huck Finn Solar Project. The deal is subject to closing conditions, including regulatory approvals.
Developed by EDF Renewables, Huck Finn Solar is expected to create more than 250 jobs at peak construction. Once operational in late 2024, the project is expected to generate more than $14 million in revenue for the local communities in both Audrain and Ralls Counties. This new generation will help Ameren Missouri meet its goal of net-zero carbon emissions by 2045 as well as provide new clean energy options to help customers meet their clean energy goals.
SDG&E to add four microgrids with energy
 storage to strengthen summer grid reliability
San Diego Gas & Electric will build four microgrids equipped with energy storage for the San Diego region to help the state meet high energy demand, particularly on hot summer days and in the peak evening hours after solar power dissipates. These small-scale grids that can operate independent of or parallel to the larger regional grid will also help keep critical community facilities powered during unexpected outages.
SDG&E received approval from the California Public Utilities Commission to build these projects, which will add a total of approximately 39 megawatts (MW) / 180 megawatt-hours (MWh) of storage capacity at four company substations.
The projects stemmed from Gov. Newsom's Proclamation of a State Emergency issued last summer, which outlines California's energy needs in the face of growing climate challenges. The four new projects, slated to be completed in summer 2023, are the latest of a series of energy storage investments by SDG&E.