Covid-19 vaccine in the US live updates: CDC investigating potential heart problems, vaccination lottery… – AS English

US vaccine latest news live: Saturday 29 May 2021
Headlines
– Florida punk concert charges $18/$1,000 for vaccinated/unvaccinated
– Single-dose covid Janssen vaccine approved in the UK
– Dr Fauci points to likely need for booster shots
– WHO reports 14% drop in global covid-19 cases
– Sanofi and GlaxoSmithKline launch Phase 3 trial for covid vaccine
– 50% of US adults now fully vaccinated, as Biden calls the milestone "a big deal"
– Moderna claim vaccine 'strongly' protects against virus in 12 to 17 year olds
– Pennsylvania has become the 10th state to pass 70% vaccine target
– CureVac vaccine approval expected in June
– Pfizer and BioNTech pledge to give one billion doses to low- and middle-income countries by end of year
– California won't create vaccine passport, but large events may require vaccine/test proof
– US vaccine roll-out to children aged 12-15
– Study shows AstraZeneca vaccine works well as third booster
– Over 133 million US citizens now fully vaccinated (track CDC data here)
– US covid-19: 33.23 million cases / 593,881 deaths (live updates from JHU)
Scroll through some of our related articles:
ONE in America reports on wealthy travelers coming to the US to get vaccinated after becoming frustered with the slow roll-out in their countries. The authors argue that it would be more effective for wealthy governments to donate vaccine doses and funds to the global distribution effort COVAX. 
In one month, the United States has administered 60,055,225 vaccine doses. This figure represents just under twenty percent of the total doses given out. On average the percent of residents who received their first dose — or the single dose of the Johnson & Johnson vaccine — was 6.8%. 
States that saw the greatest increase in the rate of people who have received at least one dose were: 
1. Vermont — 16.2%
2. Hawaii — 14.9% 
3. Puerto Rico — 14.4%
4. Massachusetts — 11/3%
5. Oregon — 11.2%
6. Washington — 11%
States that saw the lowest increases were: 
1. Oklahoma — 3.2%
2. North Dakota — 3.2%
3. Mississippi — 3.3%
4. Wyoming — 3.4%
5. Louisiana — 3.5%
Data from Center for Disease Control and Prevention
Vaccine Inequality
The IMF has highlighted the "vaccination gap" with just two percent of Africa's population having been vaccinated, in comparison to 40% in the US and 20% in Europe…
Spain to welcome back international cruises from June 7
Spain will allow cruise ships to dock in its ports from June 7, the transport ministry said on Saturday, hoping to salvage the country's battered tourism sector in time for the summer season. Spain's maritime authorities approved the reopening because of falling COVID-19 incidence rates and an increase in vaccinations, according to an order in Spain's state gazette published on Saturday.
Spain banned cruise ships from docking in its ports in June 2020 as the pandemic ripped through Europe. A number of high-profile spreader events were linked to cruise liners around the world. "Shipping companies will have to comply with measures established by the health ministry … to guarantee total security, both for cruise passengers and for the cities where they land," the transport ministry tweeted on Saturday.
It added that before the pandemic, Spain was the second most popular destination for international cruises in Europe. Spain, which was also the second most visited country in the world before the health crisis, was one of Europe's worst-hit nations, recording over 79,000 coronavirus deaths and 3.7 million cases. Foreign tourism plunged 80% last year as a raft of restrictions brought the industry to a standstill.
But with infection rates falling, vaccinations progressing, and most regions able to scrap curfews, Spain is looking towards reopening its vital tourism industry this summer. Last week Prime Minister Pedro Sanchez announced Spain would allow people from anywhere in the world to enter the country from June 7, provided they were vaccinated. (Reuters)
Vaccinated $18, unvaccinated $1,000 – punk logic
A punk rock show in St. Petersburg, Florida will cost $1,000 for unvaccinated fans, while those who have been vaccinated against covid-19 will only have to pay $18.
The New York Post reported that the show, featuring Teenage Bottlerocket, MakeWar, and Rutterkin, is trying to encourage young people to get vaccinated by advertising the sky-high prices for unvaccinated attendees. Paul Williams of Leadfoot Promotions, the concert promoter, posted that those wishing to pay the lower price "you will need to bring a government issued photo ID and your covid-19 Vaccination Record Card."
Vaccinated attendees will need to have "had your second shot of Pfizer or Moderna, or your single shot of Johnson and Johnson covid-19 vaccine on or before 6/12/2021," he added, also providing a link to a website that can replace a vaccination card.
Full story from Ashe Schow.
Vaccine royalty
Kate Middleton revealed on Saturday that she has received her first dose of the covid-19 vaccine.
The Duchess of Cambridge made no mention of which vaccine she had received, but stated that it happened on Friday at London's Science Museum.
"I'm hugely grateful to everyone who is playing a part in the rollout. Thank you for everything you are doing," she posted on the official Twitter handle.
The photo shows the Duchess in a casual t-shirt and jeans as she gets the dose.
Prince William also received his first shot on Tuesday at the same location.
Vaccine rewards: a good or bad thing?
Ohio changed the game for vaccine incentives when the state introduced the Vax-a-Million campaign. Now, ten other states and some big companies have raised the stakes to boost vaccine rates.
Companies like Kroger, United Airlines and CVS are leaning in big, but beware – experts see a risk that could get sloppy copycats in big trouble. Ken Katkin, a law professor at Northern Kentucky University, said if customers have to go in the store and buy anything, the company's legal sweepstakes becomes a liability.
"They have to be careful to make sure that it's absolutely free for anybody to enter," Katkin said. "Because that would be gambling, which they're not necessarily licensed for, right. So a sweepstakes or a lottery that costs nothing for anyone to enter isn't considered gambling. It's legal for them to do that."
 Larry Seward explains more.
'Vaccines work!'
Political editor of townhall.com, Guy Benson, points to some rather impressive trends in covid-19 cases and deaths as evidence of vaccines playing a fairly useful role in us escaping the pandemic.
Did anyone ever doubt it?
Side effects are common and to be expected
A vaccine is designed to produce an immune response, so experiencing side effects are common and temporary. Each person reacts differently so some experience side effects but some don't. The CDC says that even if you have side effects after the first shot, you should get your second shot. That is unless a vaccination provider or your doctor tells you not to get it.

What is a vaccine booster and why would people need it?
Some diseases you get only once while others can come back year after year, likewise, with vaccines some you only need one shot while others lose effectiveness over time or an additional dose is needed to increase the effectiveness.
Currently there are three covid-19 vaccines authorized for emergency use in the US, the Johnson & Johnson is a one-dose vaccine while both the Moderna and Pfizer-BioNTech are two-dose vaccines, an initial shot and then a booster.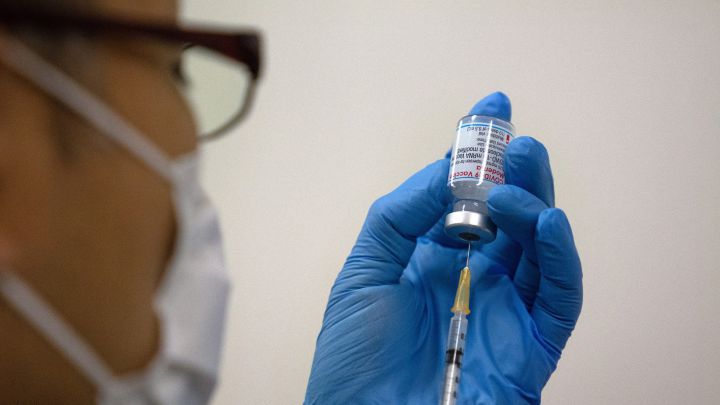 Can I take ibuprofen after getting covid-19 vaccine?
Health officials over the past several months have been providing guidance for what to expect after getting a covid-19 vaccine jab and how to treat any side effects that could be encountered.
The Centers for Disease Control and Prevention (CDC) does not recommend trying to get a jump start and try to prevent any possible side effects you may experience with over-the-counter medicine. As for after the jab, you should consult your doctor before taking medications like ibuprofen, acetaminophen, aspirin, or antihistamines.

Can the covid-19 vaccine cause heart problems?
The US Center for Disease Control and Prevention (CDC) and the Food and Drug Administration (FDA) approved the use of the Pfizer & BioNTech vaccine for those between the ages of twelve and fifteen in mid-May. A few short weeks later, the CDC is looking into possible cardiac-related issues in teenagers and young adults after vaccination.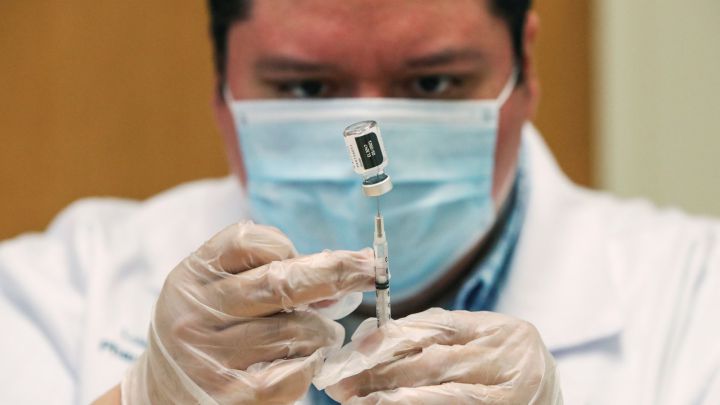 Can a vaccinated person spread covid-19?
The latest figures show that over half of the US population have now received at least one dose of a covid-19 vaccine as both infection and death rates continue to fall.
The continued vaccine rollout will be central to beating the coronavirus, but experts are still unsure if vaccinated people are less likely to pass on covid-19. The latest information from the CDC reads:
"We are still learning how well vaccines prevent you from spreading the virus that causes covid-19 to others, even if you do not have symptoms. Early data show that vaccines help keep people with no symptoms from spreading covid-19."
State-run vaccine sites will close in June
Covid-19 cases trend downwards
As covid-19 cases trend downward and vaccines remain widely available, more Americans are packing their bags and getting ready for a summer of long-awaited travel. And if you're one of the estimated 37 million people expected to travel 50 miles or more this weekend, the time to stock up on road trip essentials is now. 
Whether you're the driver, the co-pilot, or the sleepy passenger in the backseat, you can benefit from a well-packed car with products to keep you entertained, hydrated, cozy and – most of all – safe on the road.  
Blinken says US and India united in tackling covid-19
Reuters – US Secretary of State Antony Blinken said at a meeting with Indian Foreign Minister Subrahmanyam Jaishankar on Friday that their two countries were united in tackling the covid-19 pandemic together.
Jaishankar, who has spent the past week in the United States seeking help to deal with India's coronavirus crisis, told reporters while standing with Blinken at the State Department India was grateful to the US administration for strong support and solidarity.
"The partnership between the United States and India is vital, is strong, and I think it's increasingly productive," Blinken said.
"We're united in confronting covid-19 together," he added. "We're united in dealing with the challenge posed by climate change, and we are partnered together directly through the Quad, other institutions in the United Nations, in dealing with many of the challenges we face in the region and around the world."
Jaishankar said India appreciated the United States for its "strong support and solidarity at a moment of great difficulty for us."
Ties between the United States and India have grown closer in recent years amid shared concerns about China's rise and they have increased cooperation through a four-country grouping known as the Quad, which also involves Australia and Japan.
US President Joe Biden's Indo-Pacific policy coordinator Kurt Campbell said on Wednesday that the United States is looking to convene an in-person summit of leaders of the Quad in the fall, with a focus on infrastructure.
The Quad held a first virtual summit in March and pledged to work closely on covid-19 vaccines, climate and security.
Vietnam detects hybrid of Indian and UK Covid-19 variant
Vietnam health minister Nguyen Thanh Long said on Saturday the country has detected a new variant of the coronavirus, a mix of the Indian and UK Covid-19 variants that spreads quickly by air, online newspaper VnExpress reported.
After successfully containing the coronavirus for most of last year, Vietnam is now battling an outbreak that is spreading more quickly. Nearly 3,600 people have been infected in 31 of its 63 cities and provinces since late April, accounting for more than half of the country's total infections. "After running gene sequencing on newly detected patients, we have discovered a new variant that is a mix of India and UK ones," Nguyen Thanh Long was quoted as saying. "More specifically, it is an Indian variant with mutations that originally belong to the UK variant," he said.
VnExpress quoted Long as saying Vietnam would announce the newly discovered variant to the world soon. Vietnam had previously reported seven virus variants: B.1.222, B.1.619, D614G, B.1.1.7 (the UK variant), B.1.351, A.23.1 and B.1.617.2 (the Indian variant). Laboratory cultures of the new variant, which is much more transmissible than the previously known types, revealed that the virus replicated itself very quickly, explaining why so many new cases appeared in different locations in a short period, Long was quoted as saying. The Southeast Asian country has registered 6,396 coronavirus cases so far, with 47 deaths.
"We should not be vaccinating during a pandemic" – Luc Montagnier
French virologist and 2008 Nobel Prize winner Luc Montagnier has explained why it is a mistake to conduct large-scale vaccination programs during a pandemic as the process is actually causing the virus to mutate.  
"Mass vaccinations are a scientific error as well as a medical error. It is an unacceptable mistake. The history books will show that, because it is the vaccination that is creating the variants," he told Pierre Barnérias of Hold-Up Media. "There are antibodies, created by the vaccine, forcing the virus to find another solution or die. This is where the variants are created. It is the variants that are a production and result from the vaccination. I will show you that they are creating the variants that are resistant to the vaccine.
"Sometimes, the virus does the opposite to what we expect," he continued. "In stead of preventing infection, the vaccine is making the virus more dangerous. The virus is an intelligent piece of matter, it takes advantage of the antibody that we make with the vaccine. It is called 'antibody-dependent enhancement' and is well known, we have seen it with several viruses".
New Jersey governor unveils 'Shots at the Shore' initiative
New Jersey Governor Phil Murphy on Friday unveiled the 'Shots at the Shore' covid-19 vaccine initiative, which will provide vaccinations to people visiting Monmouth County beaches on Memorial Day weekend on Saturday 29 and Sunday 30 May.
"More than four million New Jerseyans have rolled up their sleeves and are already fully vaccinated against covid-19," Murphy said. "Together, we are moving forward in our recovery, but we must continue working to reach our goal 4.7 million fully vaccinated New Jerseyans.
"We are grateful for the collaboration between our federal, state, and local governments, as well as our public and private partners, and for their commitment to providing easy and equitable access to vaccines. Through our 'Shots at the Shore' program, we're giving New Jerseyans yet another reason to visit our beautiful beaches this Memorial Day weekend."

CDC issues new holiday advice for US travellers
The latest guidance advises that fully vaccinated Americans can travel abroad for a summer holiday this year, but only to a select group of destinations.
(Photo: Martin Sylvest/AFP)
Covid-19 vaccine news: welcome
Hello and welcome to our dedicated live blog for Saturday, 29 May 2021.
Here we aim to keep you fully up to date with all the latest news and updates regarding the covid-19 pandemic and all aspects of the vaccine development and rollout across the United States and around the world.
.