2023 USA Diving National Championships to be held at Mylan Park – West Virginia MetroNews
MORGANTOWN, W.Va.  – The 2023 USA Diving National Championships are coming to the Aquatic Center at Mylan Park in May.
About 150 of the top divers in the nation will compete May 17-24. The event will also serve as the USA Diving trials for the 2023 World Aquatics Championships and the 2023 Pan American Games.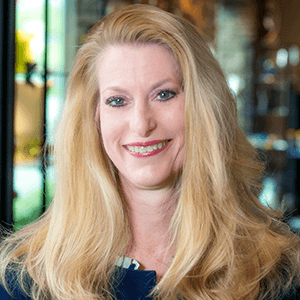 Visit Mountaineer Country Convention and Visitor's Bureau President Susan Riddle said a key to being selected for the new event was in part because of the stellar performance displayed by the community during the 2022 USA Diving Winter Nationals held at Mylan Park in December.
"We couldn't have had better cooperation and support from the community, the state assisting us, and WVU," Riddle said. "We couldn't have done this without everyone's support."
USA Diving President Lee Michaud agreed.
"The team at Mylan Park and Visit Mountaineer Country did a phenomenal job hosting our recent Winter National Championships," he said. "They ran a top-notch event, and we are excited to continue building our partnership with them for the 2023 National Championships."
During that December event, Riddle had several meetings with Michaud about what it takes to be a regular stop for USA Diving competitions. Riddle said those conversations highlighted the importance of becoming familiar with the diving community and harnessing the power of businesses, elected officials, and volunteers to be ready to welcome competitors and families.
"I told them I wanted a national or international event here every year until we're able to bid on the Olympic trials again in 2028," Riddle said. "That's the only way we establish our destination as a premiere location."
Following the pandemic when hotel rooms sat empty, record occupancy rates have been reported during the WVU football season and the December USA Diving event. When thousands come to the community for an event, tourist dollars fall into the hands of just about every type of business in the area.
"Hotel rooms, restaurants, caterers, and security," Riddle said. "The impact of events in general on our destination is tremendous."
Riddle said the Tourism Advancement Fund has given them opportunities to attract important events that have boosted the local and regional economies. The fund is now part of a grant process to cover costs of special events like police for traffic control, rental expenses, or supply needs.
"We know that for every dollar spent from the fund, there are at least five more dollars that come back and are spent in our community that wouldn't have done so if the event had not been held," Riddle said.
Riddle is confident that an ongoing relationship with USA Diving will yield additional opportunities for Mylan Park and local businesses and could develop a local interest in swimming and diving.
"We have a great quality of life here that not everybody else can showcase," Riddle said. "Our whole community does this, and we're getting better at it."